Just about every smart Craps player out there knows the importance of the Odds bet, and Atlantic City is no different. It is the only bet in a casino that eliminates the house advantage (Meaning that the bet offers "true odds" and pays out accordingly) . The house knows this as well, of course, and limits how much a player can put behind their pass line bet. Given that knowledge, 100X Odds seems rather crazy then, right? Why would the casino allow the player such a huge advantage? It's all about marketing. Casino owners would like to get as many players in as possible and hope that they play enough "dumb" bets to make up the difference.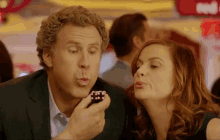 In times past, 100x Odds Craps could only be found in a select few casinos in Atlantic City. These included the Wild West Casino and Bally's AC (Bally's changed hands 2 years ago. The new owners are Twin River Worldwide Holdings).
Where can I play 100X Odds Craps in Atlantic City Now?
Unfortunately, we have bad news for players on this front. Neither of these casinos offer 100X odds anymore. They've since lowered their maximum odds to 10x. While this is an unfortunate update, it isn't all that surprising. A good streak at 100x odds could cost casinos a significant sum, though 10x is still very competitive for the area. Both Wild West and Bally's also have the lowest craps minimums as well. Just about every other casino in Atlantic City will only cede 5X odds to players.