Craps is unquestionably my favorite game at the casino. Despite the fact that it's entirely luck, it is the only game that builds a sense of comradery among its players. Sure, you might get the occasional jerk (no offense if that's you) who plays on the Don't Pass, some of my favorite experiences of all time have been on an electrified craps table when a great shooter is at the helm. Unlike other casino games, your bet can (note: Not always) stay out for quite some time, even if you aren't winning. It does have a final advantage of being relatively steady in terms of table minimums. Let's take a look. If you're a player in Pennsylvania, you can also play online for even lower table minimums.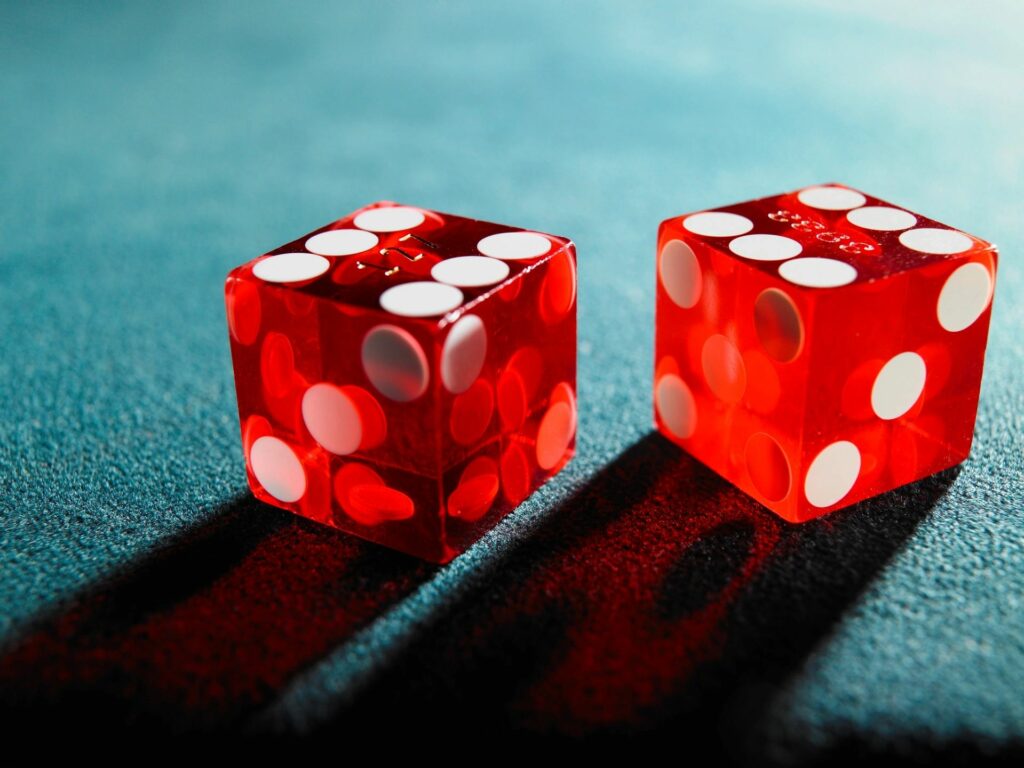 Weekday Craps Minimums in Atlantic City
Earn $40 USD and Free Nights At the Borgata With BetMGM's Official Partner: MyVegas
Borgata
Resorts
Tropicana
Caesar's
Ocean Resort
$10
$10
$10
$10
$15
Harrah's
Golden Nugget
Bally's
Wild Wild West
Hard Rock Casino
$10
$10
$10

5
10
$10
Craps can get very cheap during the week, and a $5 craps table can keep you entertained for as long as you'd like it to without breaking the bank. Still, it isn't without drawbacks, as you'll see in my asterisks below. Casinos will often bump a table up to more expensive minimums if a table is doing well or if enough players show up. Also, Craps relies on the energy of the table to be fun, which can be difficult to enjoy if you're surrounded by somber-faced gamblers just hoping to get back to break even.
*Tropicana – I've seen Craps tables drop to $5 within the past year, normally in the mornings. This may not always be the case, however.
*Wild Wild West – This casino has odd hours during the week, as it isn't always up and running. It may close down at night, and the mornings may be empty as well. When a $5 table is going here, it tends to be..well a bit sad in terms of the crowd. I've never seen an excited table here during the week. Just a warning if you're feeling lured in by the low minimums alone.
Weekend Craps Minimums in Atlantic City
| | | | | |
| --- | --- | --- | --- | --- |
| Borgata | Resorts | Tropicana | Caesar's | Ocean Resort |
| $15 | $15 | $15 | $15 | $15 |
| Harrah's | Golden Nugget | Bally's | Wild Wild West | Hard Rock |
| $15 | $15 | $10 | $10 | $15 |
It might seem strange, but the Borgata has always been the most reliable for me when it comes to affordable weekend craps tables. I'm not sure if it's an issue of staffing or what, but other casinos often have fewer tables going with higher minimums. Your mileage may vary. As with weekdays, Wild Wild West looks for party-goers who like cheap shots and (apparently) cheap craps. Just don't expect them to keep the music down, as there are normally performers on the weekend and the craps table is just across from them.