While I'm a big fan of Blackjack as a table game, there are a few readily apparent drawbacks that make me hesitant to sit down and play. First, there's the problem of cost. Blackjack is a very fast game (doubly so if you're not playing with a group) and the wins and losses both come at a rapid rate. This isn't great for entertainment purposes when all of the tables you look at are $15 and up. Worse still, many of these Blackjack tables don't offer great odds, paying 6:5 on Blackjack. Still, if you're willing to look a do a little digging, you can find the holy grail: $5 Blackjack tables, and Atlantic City has a few. If you're a player in Pennsylvania, you can also play online for even lower table minimums.
Play Online Casino Games (For Free) and earn $50 through MGM's Official MGM Slots App!

Quick Update (11/13/2022): We recently visited the Borgata on a weekend trip and the $5 table was not there. Borgata confirmed that post-COVID they do not have plans to bring back the $5 Table.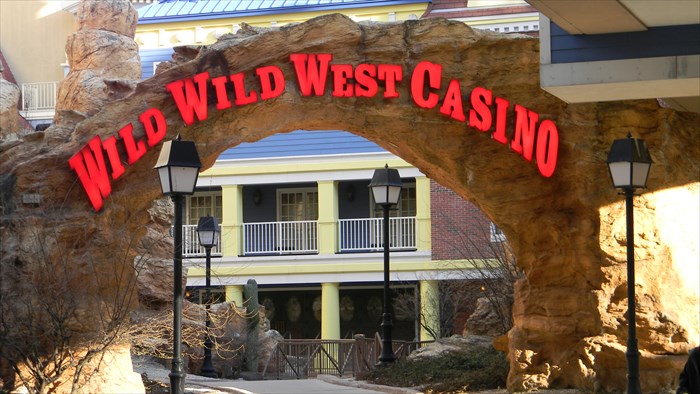 Wild Wild West
Per my handy little table that you can find here, there are currently 2 casinos that offer at least one $5 table at any time, day or night, weekday or weekend. The first of those casinos is Wild Wild West.
Wild Wild West is a bit of an interesting case when it comes to Atlantic City. Where there used to be a huge, sprawling for meant for slots and casino games, the city simply doesn't provide enough volume to justify that space anymore. Instead, Wild Wild West has taken a different tack: Catering to younger casino-goers who might want to ride a mechanical bull just as much as they want to catch 21. The thing about this demographic is that they're not high spenders in the gambling area, so just about all of the table games in this casino come cheap, including Blackjack.
Such options don't come without downsides. The cheap Blackjack tables here only offer 6:5 payouts on Blackjack, and it can be tough to find a spot on the weekends. There is also a rather large stage not too far from the tables as well, so you may have to listen to some (very) loud performances while you play.
The Borgata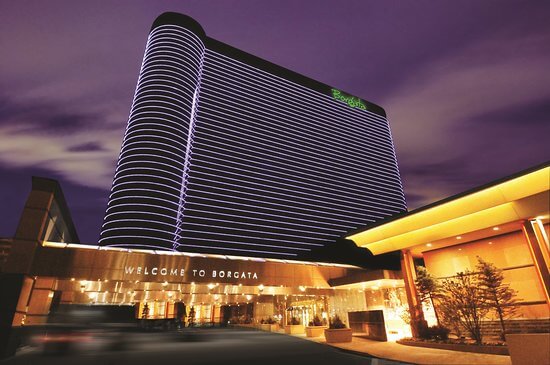 Despite its earned reputation as a more upscale casino that caters to those of us with more discretionary income, the Borgata is also home to the other $5 Blackjack in Atlantic City that's there no matter what time of day it is. I've played there many times myself, and I've always enjoyed it.
There is one large drawback, however: There is only one table. Most times of day you'll find the table to be full, but on a Friday or Saturday night you'll likely need to camp out for quite awhile if you hope to score a seat. Your best bet is to get there early in the day and be prepared to play until you're done for the day/night.
On the upside, it's the only casino that offers 3:2 payouts on Blackjack at such a low table as well.