When traveling, one of the largest expenses you'll run into is accommodations. Most commonly, travelers take to discount hotel sites like Hotels.com or Groupon hoping to nab a decently nightly rate. Unlike other hotels in the world, however, casinos have a vested interest in getting you through the door. Thus, getting free nights is the holy grail of places like Atlantic City. The only question left is: How do you get free nights? Here are the options available to you.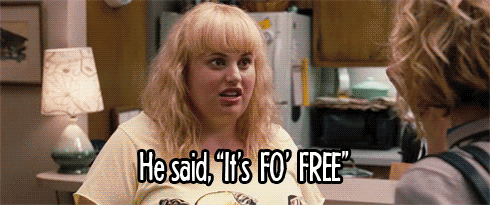 1. Use Reward Sites and Save Up For Free Nights
If you're not spending enough money to earn casino comps or don't want to spend the time on MyVegas, this is your best option for free nights in Atlantic City. These are mostly shopping portals that will give you a percentage of cash back for things you are buying anyway. Picking up a video game on eBay? Earn some points. Starting a new home improvement project at Lowe's? Earn some points! It will take time, but if you're spending the money anyway, why not get some free nights out of the deal? Here are my personal favorites that I use on a regular basis (NOTE: These are referral links, so I will earn a small commission if you sign up. Help us keep the lights on!)
Rakuten (Formerly Ebates) – When making an online purchase through Rakuten, you'll earn cash back in the range of 1-5%. Don't expect to get rich quick, but there are hundreds of stores to shop through.

MyPoints – Mypoints is a great alternative to Rakuten as you can earn points without spending any money! Surveys, e-mails, watching ads, etc. can all help you build a high enough balance to redeem for free hotel stays. They have an elaborate shopping portal as well.
2. Gamble Enough Money
This is the tried and true method of getting free nights at any casino, and Atlantic City is no exception. The math here gets fuzzy, especially when it comes to table games. Casinos try to nail you down as a high roller vs. low roller, what types of bets you make, etc. The pit boss is there to keep an eye on the players and what they're spending. If you spend enough at a quick enough pace, free nights are sure to follow.
The obvious downside is that you're spending the money anyway. Casinos aren't going to hand out free nights in Atlantic City that easily. Being a new player is normally your best shot, as casinos will want to try and entice you to come back a time or two. If you don't spend enough, however, those offers will dry up. Comps can be a bit of a mystery, as no one really knows what algorithm the casinos use to dole out freebies. You can bet that you'll be spending more than the average nightly rate to earn them, however.

3. Use MyVegas To Earn Free Nights
If you haven't heard of the app "MyVegas," be sure to check out our full guide here. Basically, it's a set of casino apps that allows you to play for free and earn loyalty points over time. If you have enough points, you can get all sorts of freebies at my favorite casino: The Borgata.
Beyond discounts on food and free drinks, MyVegas allows you to earn free nights in Atlantic City as well. These rewards are awesome, but they do have limitations. Most notably, they're almost always for weeknight stays only, so don't expect a Saturday in the Summer to open up. They also require a fairly high number of loyalty points to redeem as well. Looking past those drawbacks, however, you're getting a great value.