Atlantic City has been our go-to destination for Craps since I was old enough to legally play. Over the past few years, I've watched the table minimums continue to climb to the point where they often go above my pay grade. While you can't beat the feeling of a real table, many casinos have been offering variants for games like craps that combine a traditional table and an electronic terminal. Harrah's Atlantic City added this variant a few years ago, for example. It appears the Borgata is finally ready to catch up. On our most recent visit, we found a new combination of physical and virtual craps.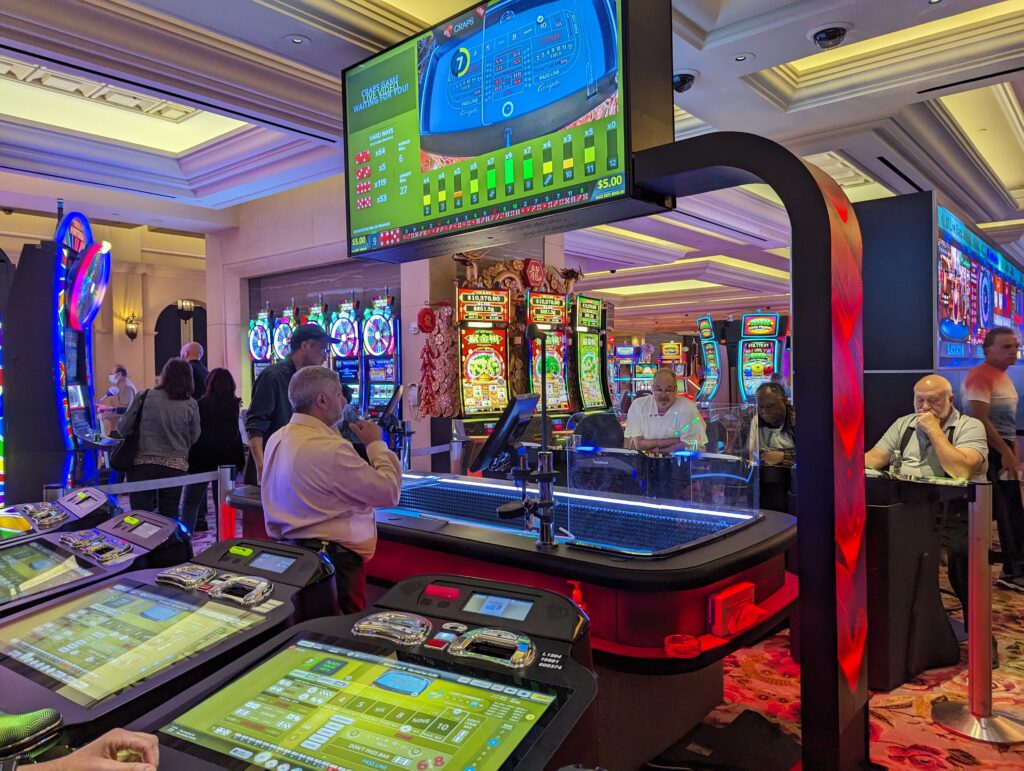 How It Works
As you can see, the table functions with only one staff member – a stickman. All players enter their bets through their terminal, while one player physically shoots the dice at the table. This process is particularly fun because the stickman will go around the room and select each player to shoot in turn. A prompt will pop up on your terminal asking if you'd like to shoot. If you accept, your terminal view will be transferred to a monitor on the front of the table, and you're off! You can make new bets and manage existing ones between rolls. This takes away the soulless, "trouble bubble" dice pop of other craps variants, and there was a lot of cheering and banter much like you'd see at a real table.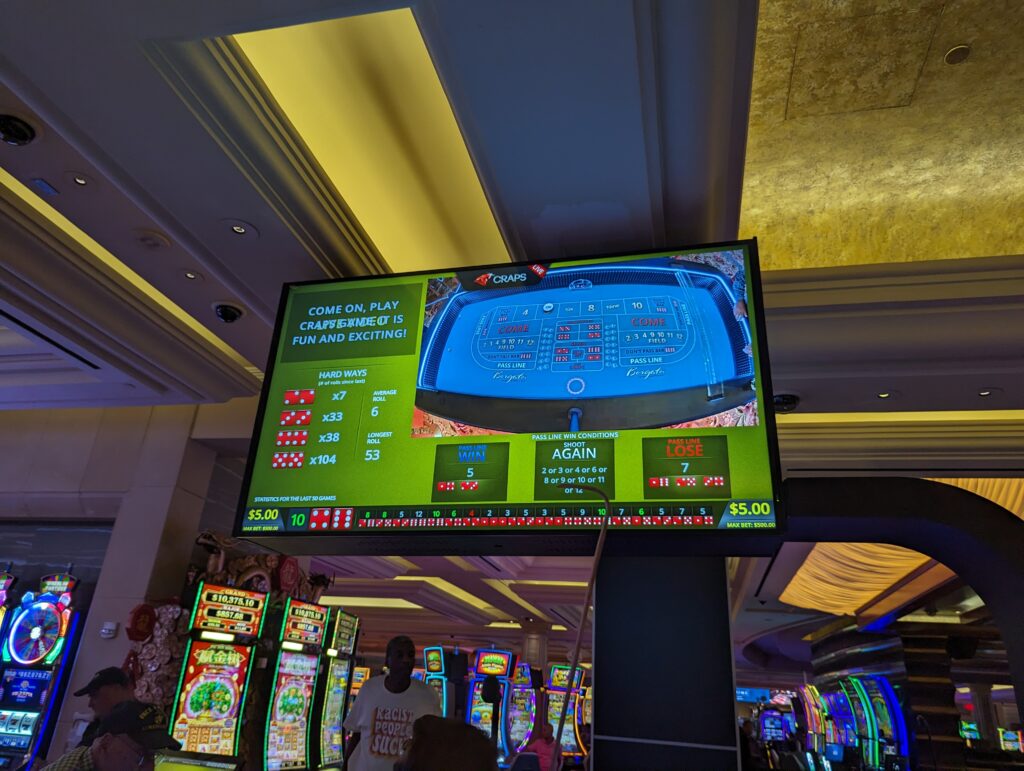 Borgata Roll To Win Craps Table Minimums
Since COVID, $5 Craps tables have largely vanished, and even $10 tables can be hard to find. For a low-roller like myself, it's been discouraging. Thankfully, the rise of semi-virtual games like roll to win craps allows players to get the thrill of a real table without breaking the bank. The table minimum when we visited was only $5. The best part of this is that the minimum per bet is only $1. This led to a hilarious night of "systems" that we tried out for fun. Some worked a lot better than others, but we had a fantastic time with it.
Our Review
While some of the staff members still seemed to be getting a grip on how it worked, they were all friendly and everything worked seamlessly. This is a big draw for someone who wants to play craps for cheap or if you're just looking to slow down your spend rate for awhile. We'll definitely be back for some Borgata roll to win craps soon!