Atlantic city has a reputation for being very rough around the edges, but that doesn't mean that the city doesn't boast a beautiful skyline at night. Most of the boardwalk hotels will have a nice view of the ocean if you're willing to pay up for an "ocean view" room or a suite, but some hotels have a great view of the sea or the city skyline no matter what room you're in. Our favorite views can be found below.
Best View of the City: The Borgata
If you're looking for a great view of the city itself, then you'll need to get off the boardwalk and head over to the Marina. The Borgata is unquestionably our favorite casino in Atlantic City, and the beautiful view is part of that. No matter where you are in the hotel, you'll have a nice view of the bay or city skyline. If the view is important to you, make sure you request a higher floor.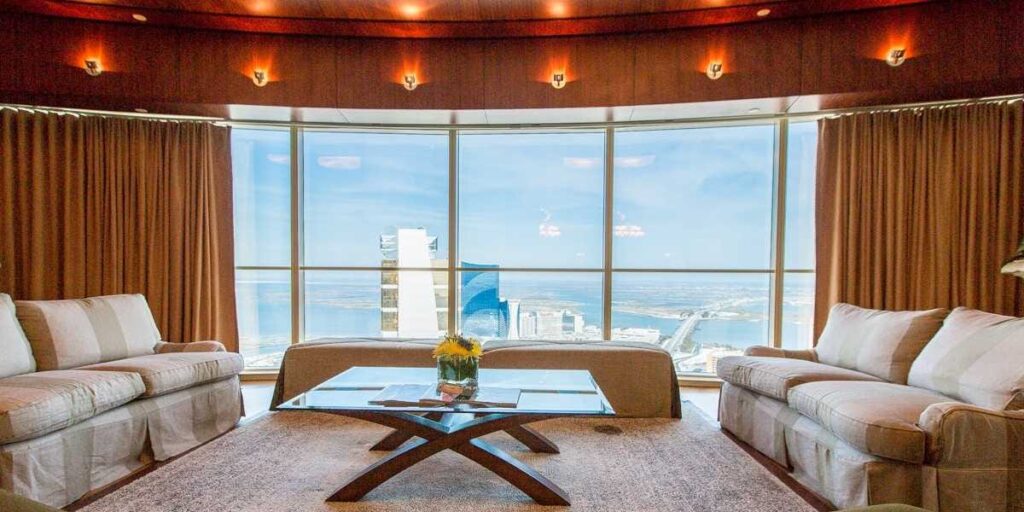 Best View of the Water: Ocean Resort
Ocean has quite the troubled past, but there's no question that the billion dollar resort is on the rebound these days. One of the best parts of staying at this hotel and casino is that just about every room has a wonderful view of the sea. No more paying up for an "Ocean View" room that's still sub-par on many occasions (Looking at you, Tropicana). Unless you're on the first 3 floors, you'll have a great view like this one: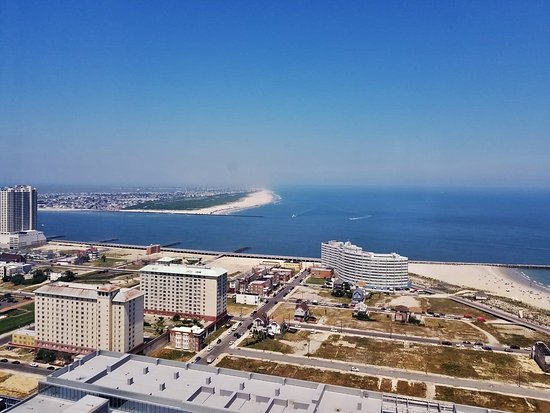 While Borgata is my go-to stay when it comes to being in Atlantic City, Ocean Resort comes in at at a close second. Having a nice view is just a great way to round out your stay. Whether you're looking for a great Atlantic City skyline view or a nice calming look at the ocean, the city has something for everyone.