Unless you've been hiding under a rock for the past few months, you've probably been directly affected by the spread of COVID-19 (Novel Coronavirus). Countries are shutting down, employees are working remotely, and many of your favorite hobbies are no longer accessible. Gambling is no exception.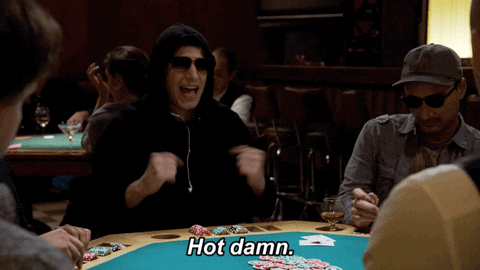 With that in mind, it's important to know that there are still plenty of places online for you to get your gambling fix. Important Note: While there are offshore sites that allow you to play online, we won't be mentioning those here as I don't support giving your hard-earned money to potentially illegal activities. We'll be focusing on legal sites, some free, that allow you play for fun and pass some time while you're stuck at home.
Free Online Poker Options
There are a few options to play online while you're quarantined at home without spending any hard earned money. These are poker sites that either allow you to compete in free rolls online or use token systems with optional purchases. Note that we're not affiliated with the sites below.
NLOP (National League of Poker) – NLOP has been around for a number of years ever since the online poker market was shut down at the Federal level, and I've been playing here for years as well. For logging in each day, you'll earn tokens which allow you to join tournaments for real cash prizes, and they have token packages available for purchase, too. The level of play, as you might is expect, has a high level of variance, so don't expect too many pros in the player pool.

Quarter Poker – Quarter Poker has also been around for a number of years now as well, and takes a similar "Sweepstakes" model that NLOP uses. They host daily free rolls for cash that can help you pass the time without emptying your wallet.