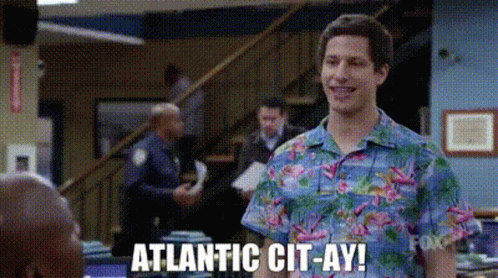 I have to admit that, while I love our Atlantic City trips, I have a tendency to try and stretch out our non-gambling dollars as much as possible. Usually this includes redeeming as many MyVegas rewards as possible, keeping an eye out for the best hotel prices, and saving up points/miles so I can stay for free. Those shouldn't be the only weapons in your frugal arsenal, however. You shouldn't forget about sites like Groupon, which offer steep discounts for hotel rooms, drinks, and food! Here are our favorite Atlantic City Groupons for you to take advantage of.

Important Note: Be sure to use Rakuten (Formerly eBates) when buying anything on Groupon. Rakuten gives you 2% cash back on any purchases made there (Affiliate Link).
No Atlantic City trip would be complete without sampling some of the local flavor, and Little Water Distillery has you covered! This Groupon includes a tour, tasting, and shotglasses as a nice souvenir to remind you of the good times and (hopefully) some winning.

The Hard Rock Casino has been a recent newcomer to the scene, and this Groupon gives you a good excuse to go and check it out. While not the best food in the world, the Hard Rock brand is recognizable and affordable. Go eat on the cheap so you can put that money to work on the tables!

OK, so I might be a little biased with this one. I think lighthouses are awesome, and I'm a sucker for a good view. This little piece of history is still hanging out just outside the range of casinos, so why not take a break from gambling and check out this neat little Atlantic City Groupon? Worth a shot!